Uncover her inner beauty.
Volta A GUI for u-he Diva
Volta is a visual and functional GUI modification for the Diva Software Synthesizer by u-he. All graphics are redesigned carefully after their counterparts. The entire workflow is refined to create a new expierence and additional features like an Advanced LFO has been added.Purchase on Gumroad
You can try out the demo to check functionality and compatibility. Some parts are disabled in the demo.Try the Demo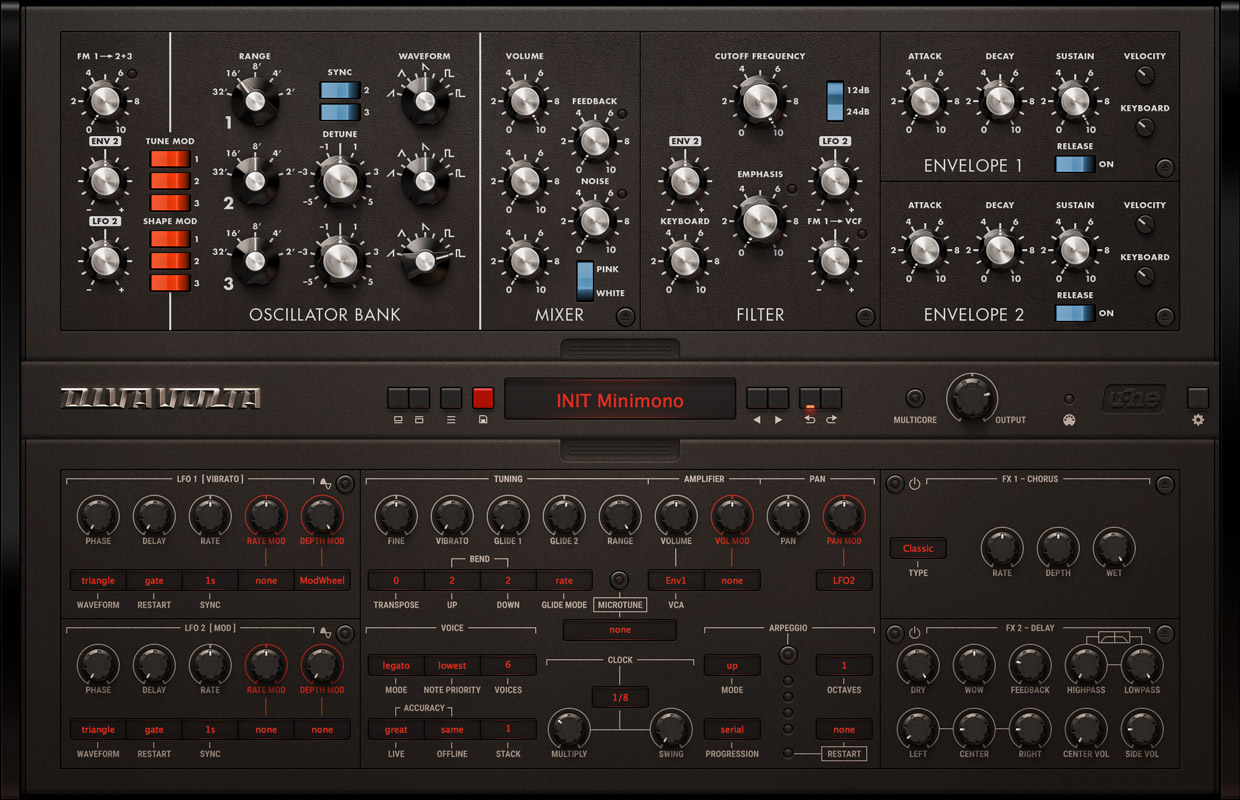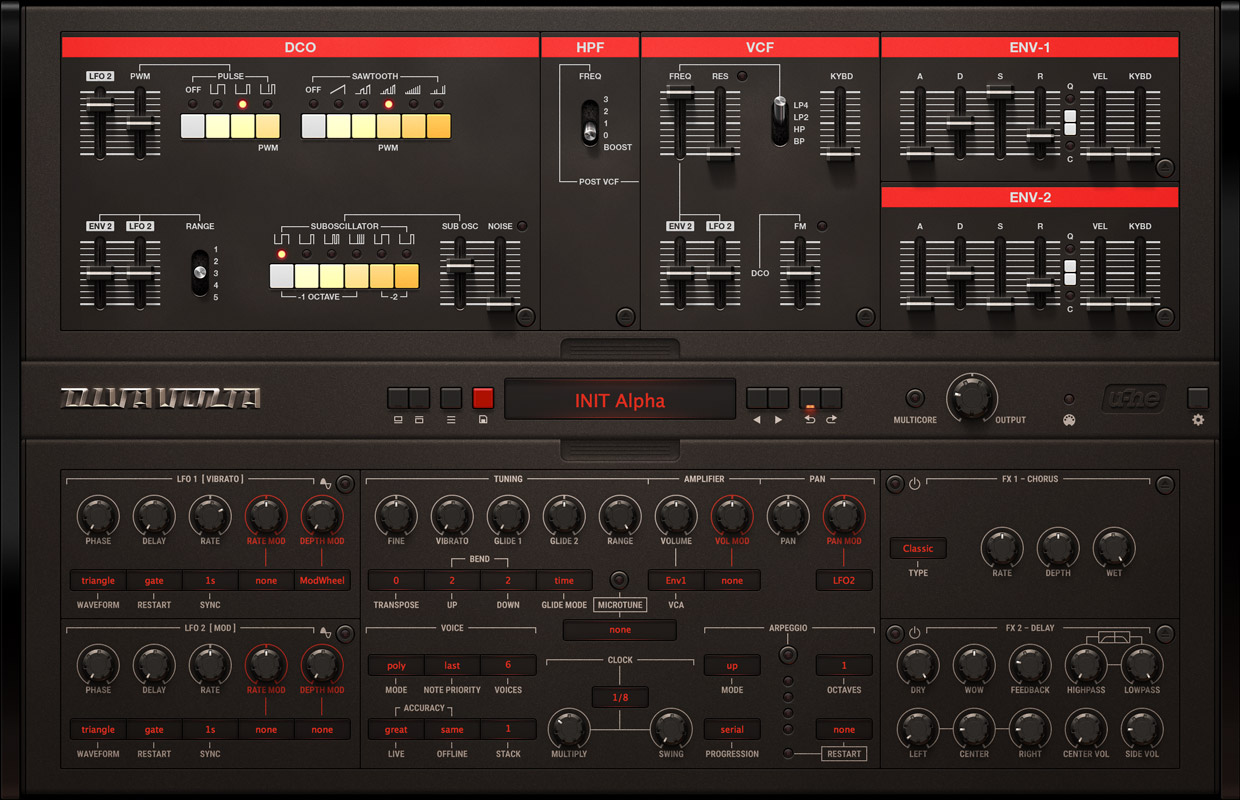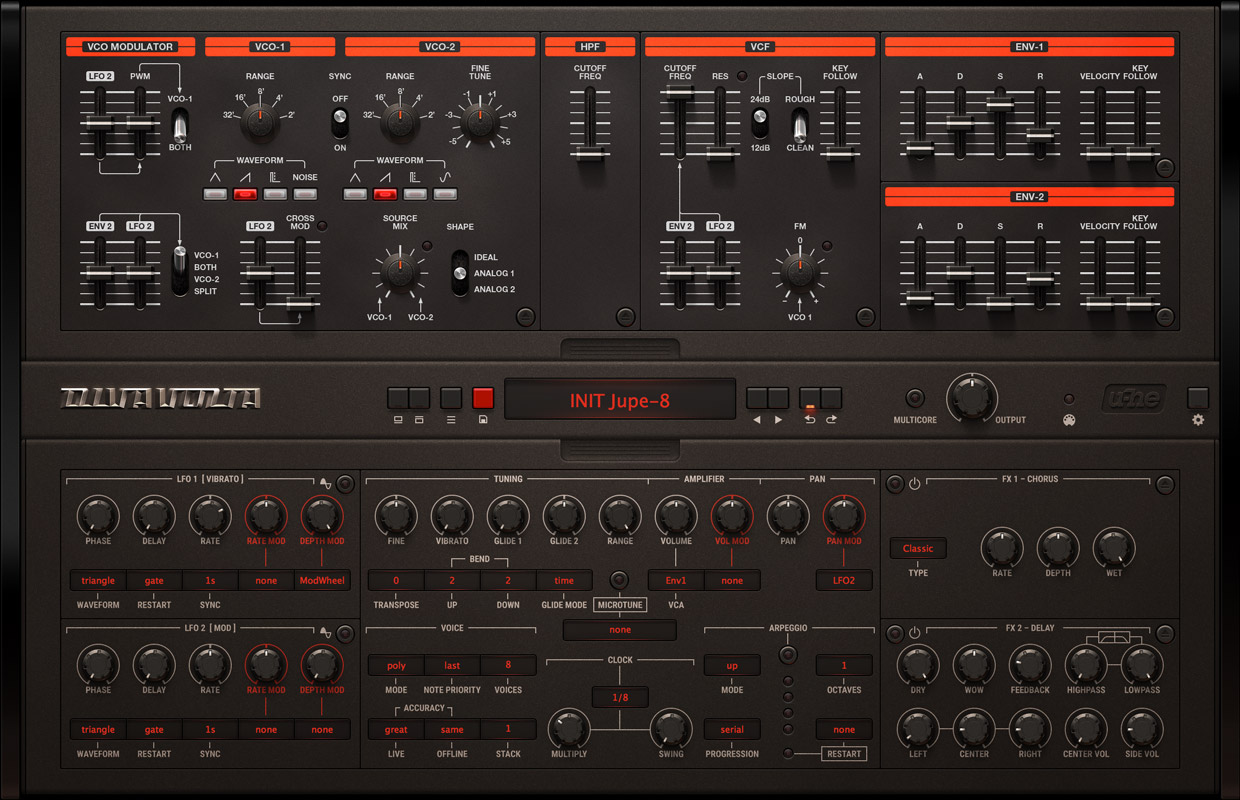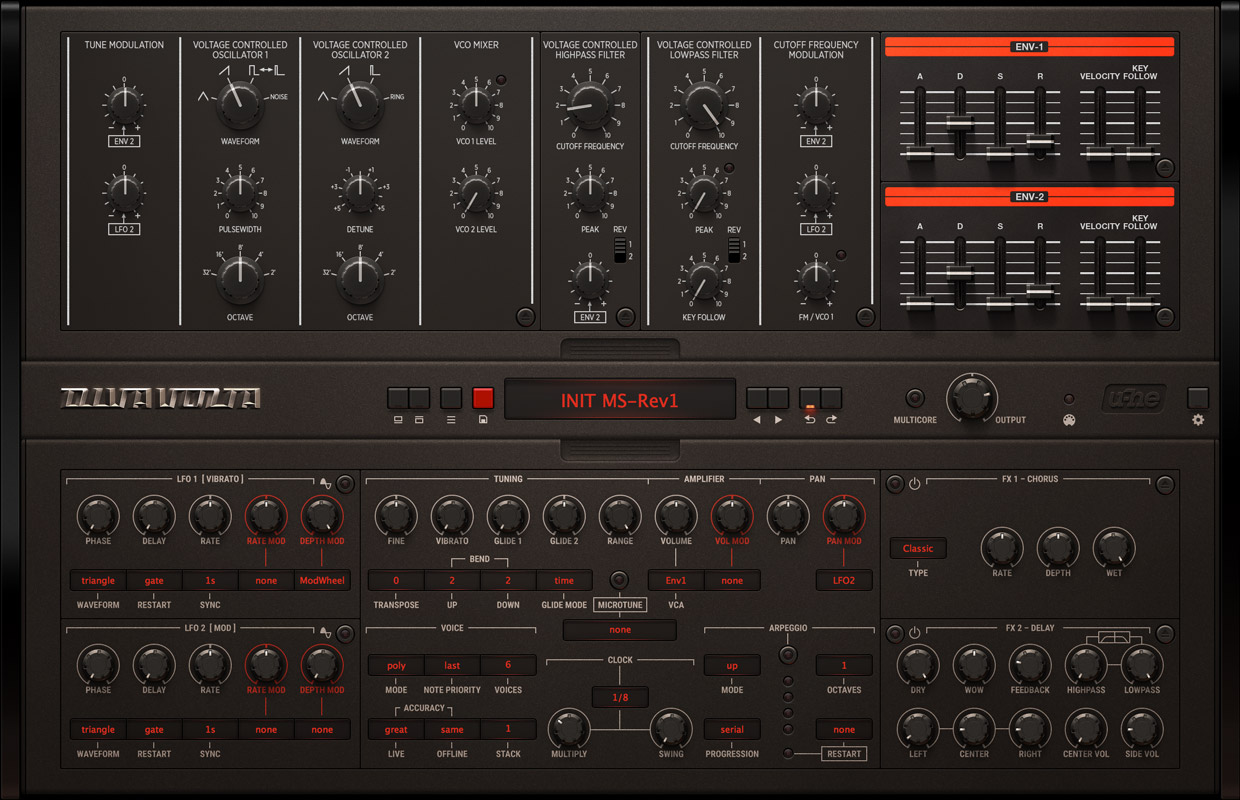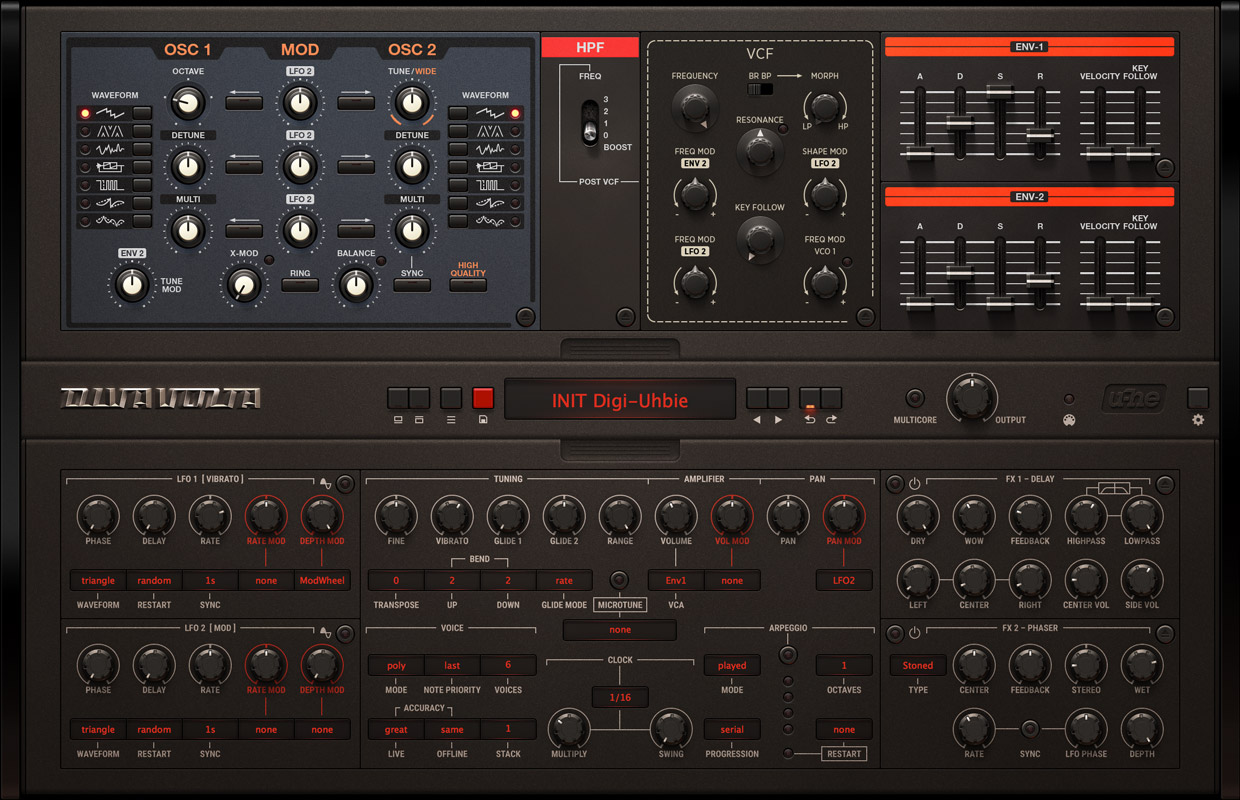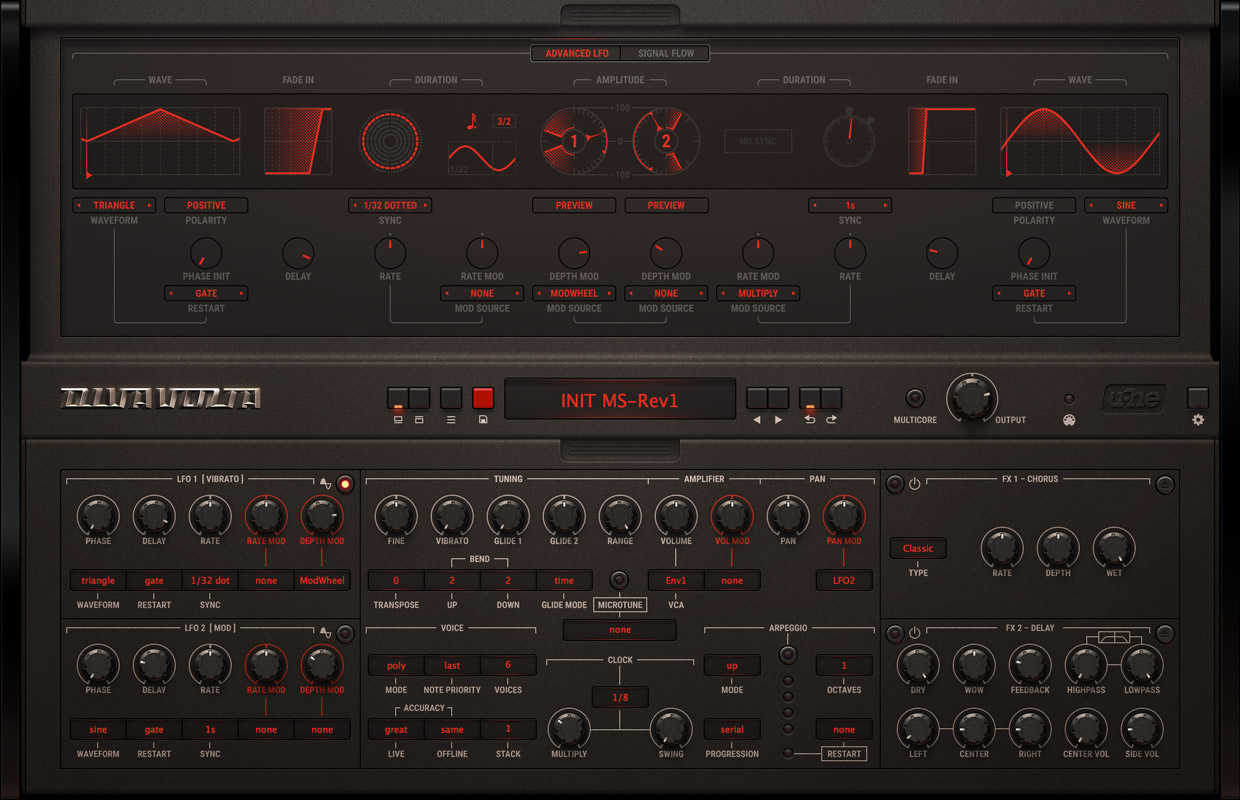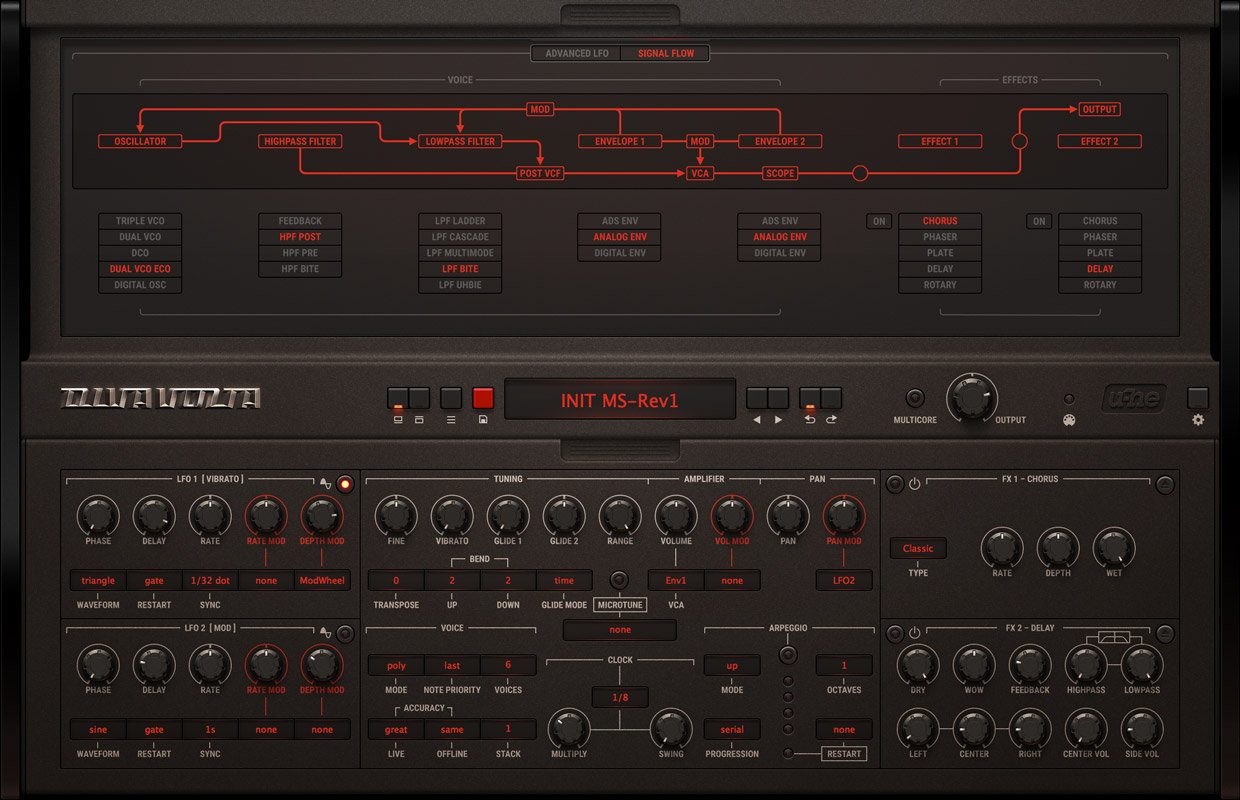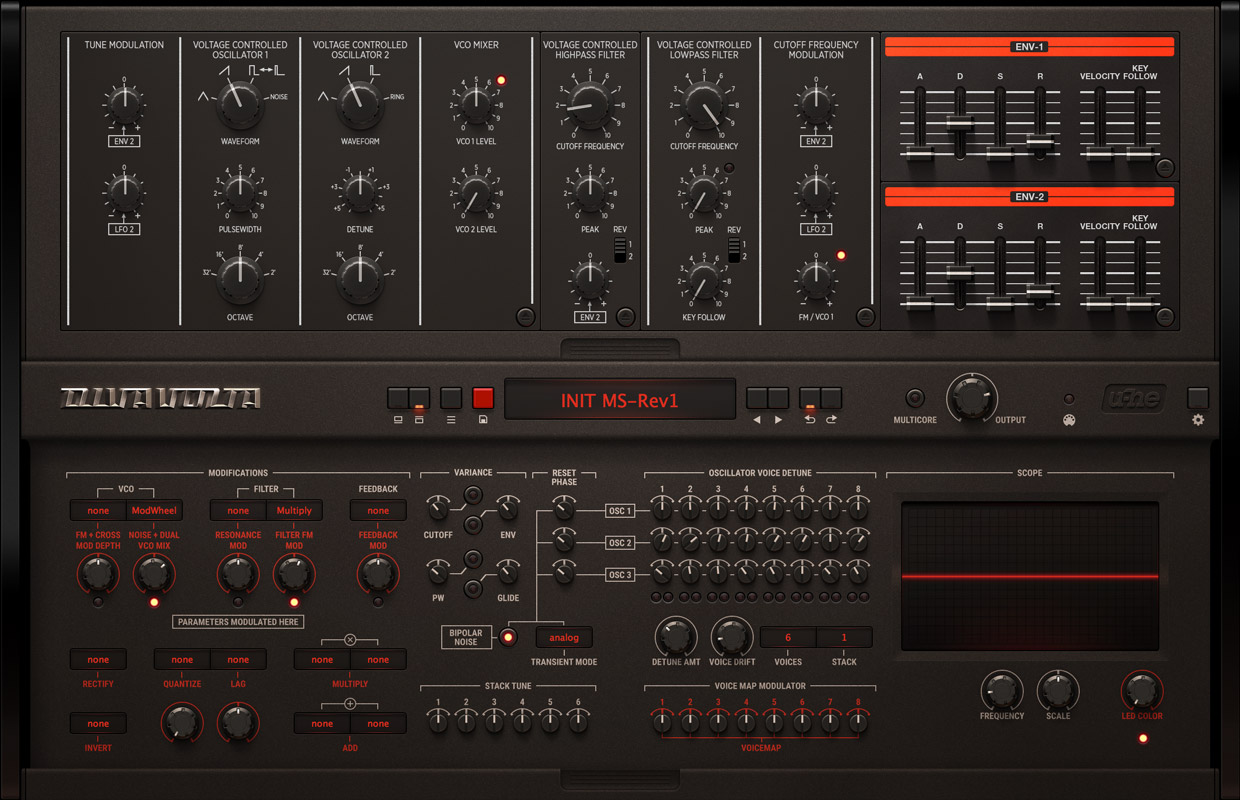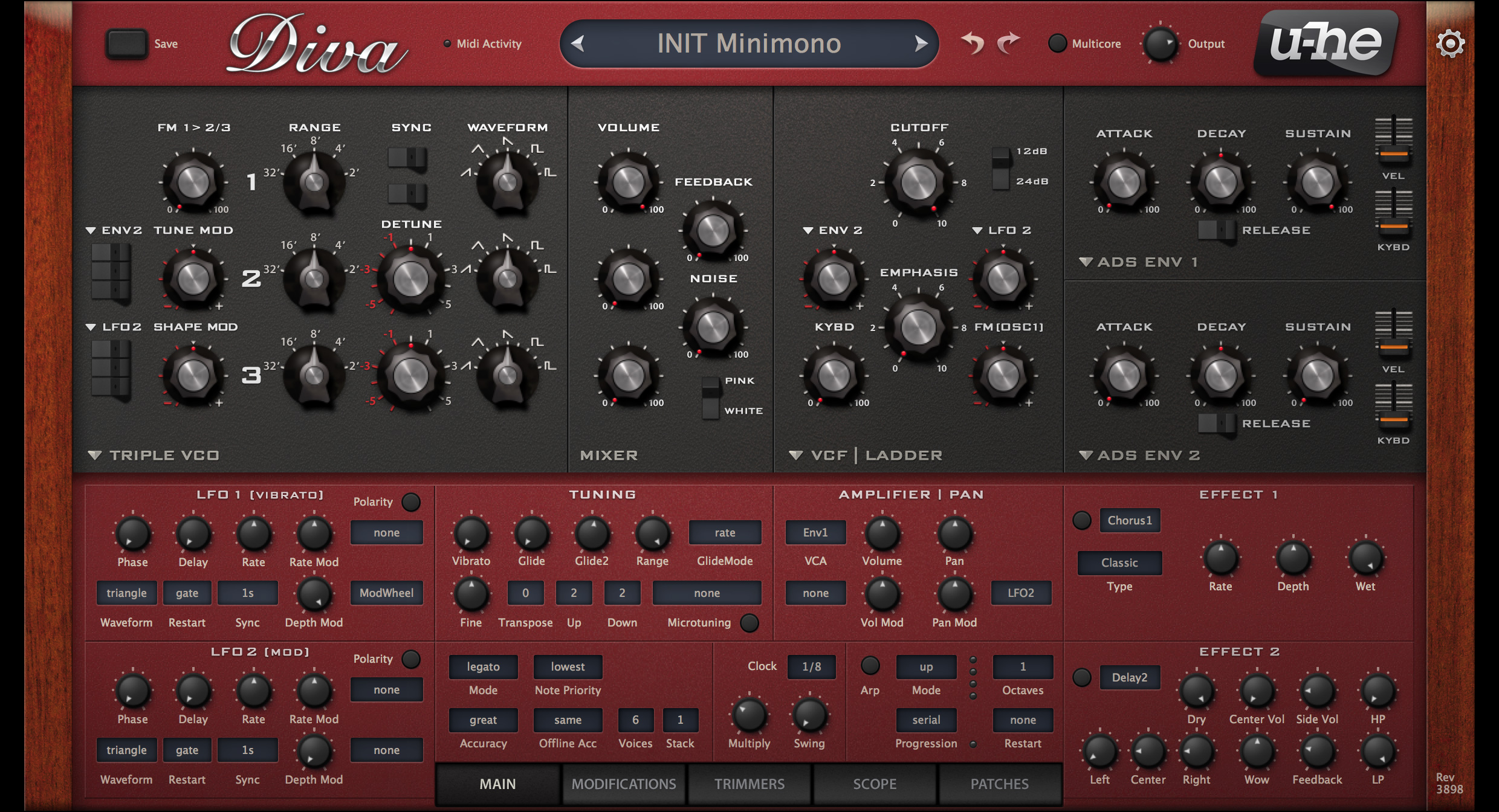 Changelog
Version 1.2 - Added Tag Panel (Right click on "Save" or in Browser window "Tags")- Added Auto Tag Feature to Preferences Panel- Changed wrong graphic on Dual VCO FMModDepth default source label from LFO2 to ENV2Version 1.1 - Patch Browser Window: click anywhere outside the window to close- Renamed some images for better compatibility on Linux OS- Added revision panel to preferences sectionVersion 1.0 - Release
Installation
Locate the "Theme" folder:Windows: ...VstPlugins\u-he\Diva.data\Support\Themes\Mac: MacHD/Library/Application Support/u-he/Themes/Unzip and place the "Volta GUI" folder into the "Themes" folder. Open up Diva, go to "Preferences" and select "default skin".
Support
I can not effort any support for this product. Anyway, if there are any issues with the GUI you can visit this thread in the official u-he sub-forum on KVR. You can send me also an e-mail to volta@kapetan.net.